BLISS ® SPA MIAMI
@W SOUTH BEACH
With clever, super-effective services and a fun, 'no-attitude' atmosphere, Bliss Spa Miami is ready to help you get your relax on here in the heart of South Beach. Our hotel spa showcases trademark touches like rhythm and blues tunes (no whale music, thank you), a brownie buffet (because you deserve a treat), a retail boutique featuring the best in beauty, and the best spa staff on the planet. It's no wonder, then, that we've gained a gaggle of grooming groupies since Bliss first set up spa in 1996. Today, they're spreading the 'rub' with Bliss spas worldwide - so you can don your robe across the globe.
To browse bliss' treatment menu click here.
SERIOUS PAMPERING AT OUR SOUTH BEACH HOTEL SPA
Achieve a higher state of happy
Need some in'spa'ration? We've got you covered, with over 7,000-square-feet of soothing spa facilities and a prime location at W South Beach. Our focus is on waxing, skincare services, and manicures and pedicures, but we also provide a full menu of massage and body treatments. The spa offers seven treatment rooms and trademark Bliss touches including rhythm & blues tunes, a retail beauty boutique, and our legendary brownie buffet. Come see why stylish jet setters and beauty-loving locals love to call our hotel spa home.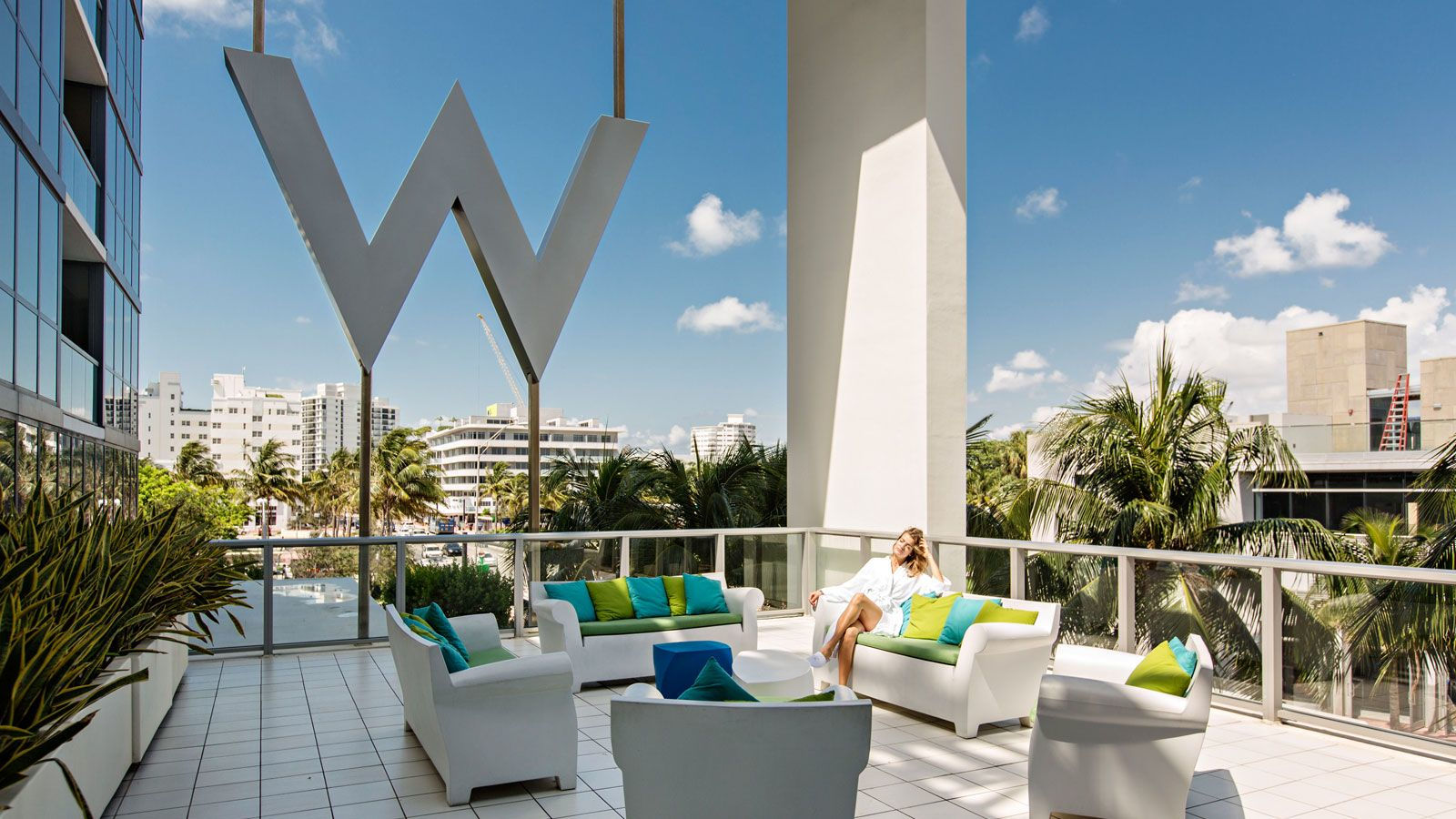 W South Beach guests and residents also receive "BIP" (Bliss Important Person) status for priority reservations and exclusive in-room sampling. Additionally, all guests can enjoy sought after sink side bliss amenities in all guestrooms and suites.
SIGNATURE SPA TREATMENTS
Experience Pure Bliss
Visit Bliss Spa Miami on the second floor of our hotel, and experience one of our signature treatments:
triple oxygen facial - their most popular all-around complexion reviver
blissage™75 - a tension taming massage that targets your most 'troubled' muscles
the hot milk & almond pedicure ™ - takes feet to the pinnacle of 'pedicuring'
brazilian bikini wax - quite frankly, the most painless on the planet
Click here or call 305.938.3123 to book an appointment
Bliss is also available for in-spa corporate events, or even massage breaks for your on-site meetings. For them, throwing customized corporate de-stressing sessions is 'blissness' as usual.
For more information about Bliss visit blissspa.com