BLISS ® SPA MIAMI
@W SOUTH BEACH
Famous for its clever menu of super-effective services and fun, 'no-attitude' atmosphere, Bliss Spa Miami showcases trademark touches like rhythm and blues tunes (who likes whale music anyway), a brownie buffet (carrot sticks just don't cut it), a retail boutique featuring the best in beauty, and the friendliest, most talented staff on the planet. So it's no wonder we've gained a gaggle of grooming groupies since Bliss first set up spa since 1996. Today, they're spreading the 'rub' with Bliss spas worldwide-so you can don your robe across the globe.
To browse Bliss' treatment menu click here.
The Ultimate South Beach Destination
Achieve a higher state of happy
Need some in'spa'ration? They've got you covered from head to toe. Bliss Spa boasts more than 7,000-square-feet of tension-fighting facilities at W South Beach. With a focus on waxing, skincare services, and manicures and pedicures, bliss south beach also provides massage and body treatments. Seven treatment rooms and bliss trademark touches such as rhythm & blues tunes, a retail beauty boutique, and the legendary brownie buffet, make bliss south beach the ultimate destination for stylish jet setters and spa and beauty-loving locals.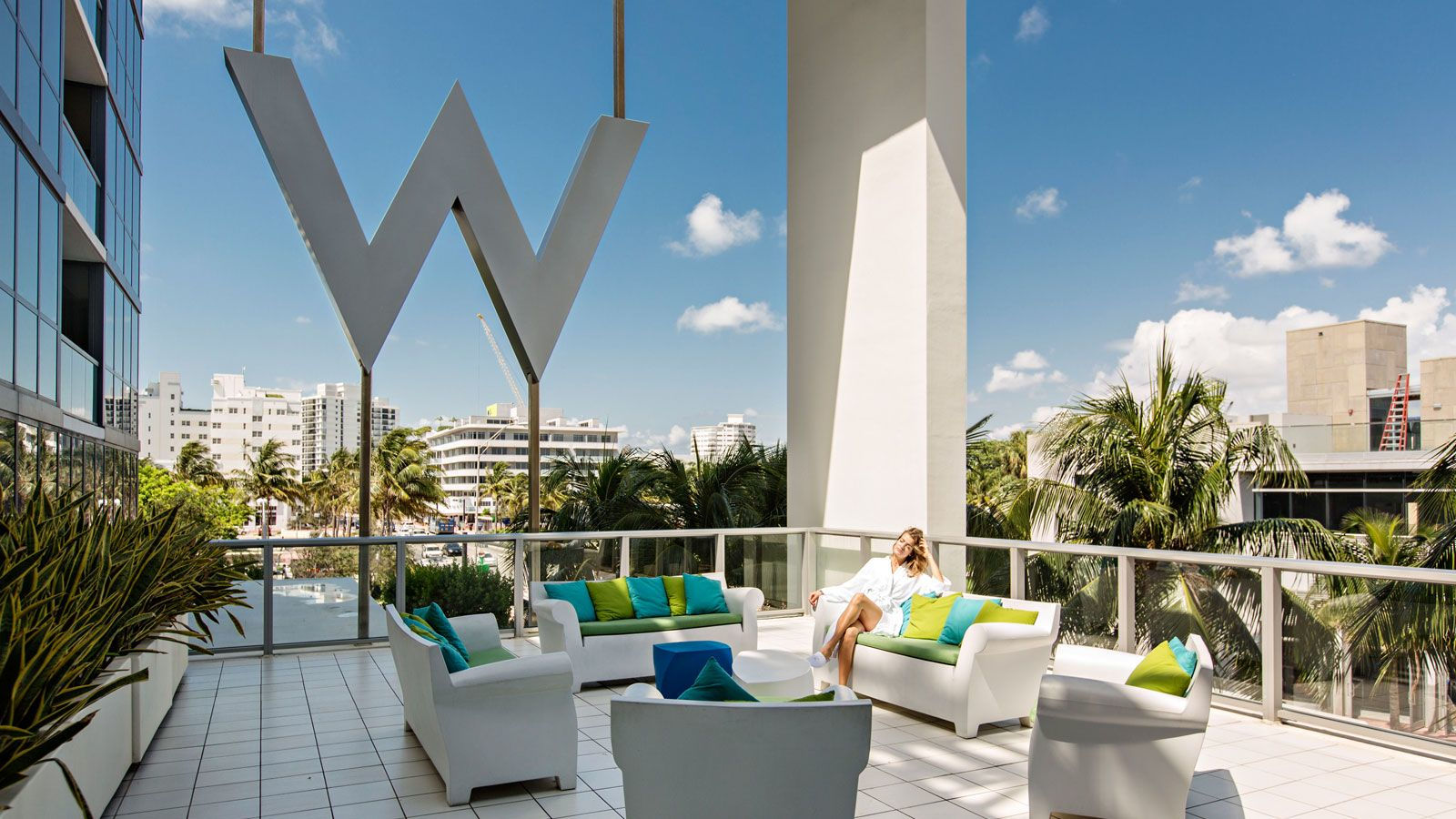 W South Beach guests and residents also receive "BIP" (Bliss Important Person) status for priority reservations and exclusive in-room sampling. Additionally, all guests can enjoy sought after sink side bliss amenities in all guestrooms and suites.
Signature Treatments
Experience Pure Bliss
Visit Bliss on the second floor of WSOBE to try one of these signature treatments:
Triple Oxygen Treatment - their most popular all around complexion reviver
Blissage75 - a tension taming massage that targets your most 'troubled' muscles
The Hot Milk and Almond Pedicure - takes feet to the pinnacle of 'pedicuring'
Brazilian Bikini Wax - quite frankly, the most painless on the planet
To book an appointment call 877 TO BLISS (877 862 5477) or click here.
Bliss is also available for in-spa corporate events, or even massage breaks for your on-site meetings. For them, throwing customized corporate de-stressing sessions is 'blissness' as usual.
For more information about Bliss visit blissworld.com